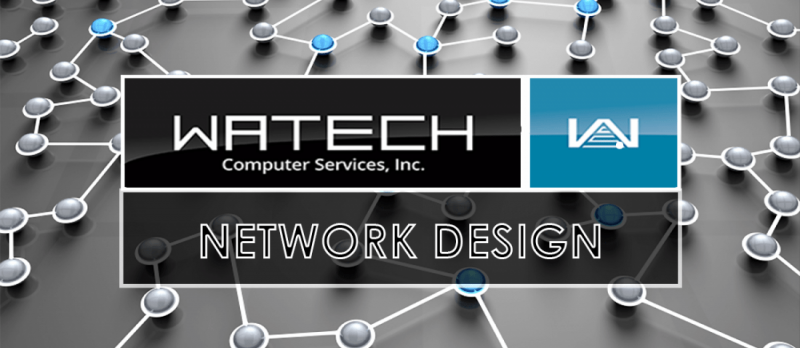 NETWORK DESIGN
A poorly designed network can severely limit the future potential of your business's corporate network. At WaTech Computer Services, Inc. we architect our networks utilizing product from the finest infrastructure manufacturers. We feel that our reputation depends on our ability to create secure, scalable, hassle free networks for all of our clients.
We take pride in delivering implementations with premium network performance, and realize that 100% system availability is an expectation of all of our customers. Each of our customers has specific requirements, which demand specific solutions. A properly designed network backbone should be tailored to meet or exceed the requirements of the devices it interconnects, yet should be flexible enough to adapt to your business's future technology requirements.
By combining our vast awareness of networking technologies with our multiple strategic partners, WaTech Computer Services, Inc. is able to provide superior quality custom network solutions that will increase the productivity of your business.